Bedroom Decor Ideas for Your Kids – Adorable bedroom decoration ideas for the kids of the house! Stay with us and let yourself be inspired by the cutest inspirations.

Like cotton candy, this adorable bedroom has the perfect decoration for your children to have sweet dreams, a safe place for the little ones to rest and feel love. Combing with this vibe, the Cloud drawer handle is the perfect piece to adorn this space that resembles every fantasy story created by Pixar, automatically magnifying the beauty of the room.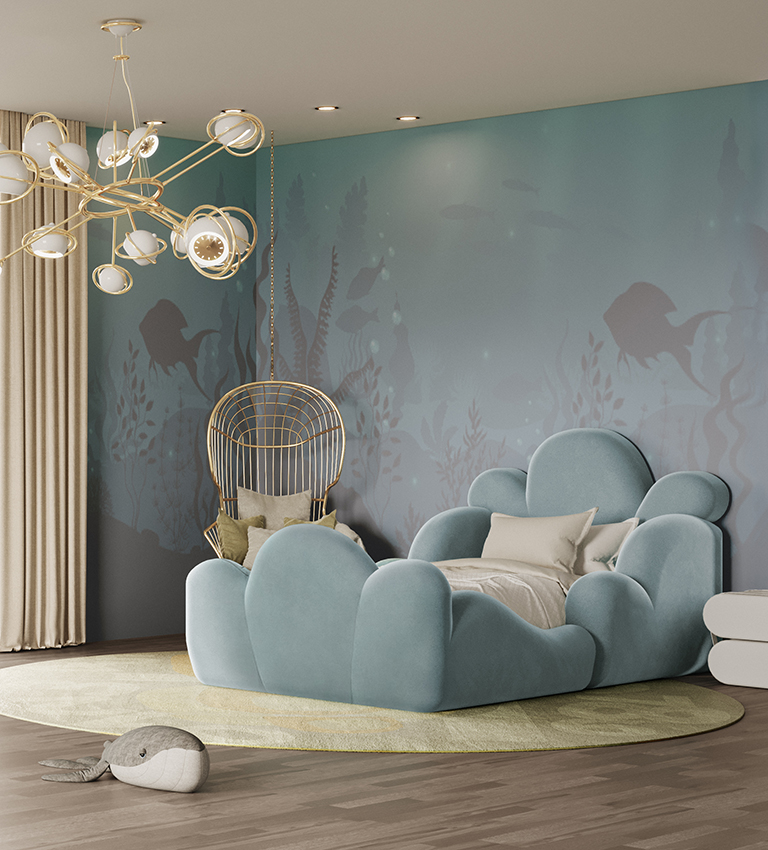 Kids deserve a place where the day can dream and be happy. To help you to give an upgrade to your kids' room, here you have a magical inspiration. Taken from the seabed, this fantastic bedroom decoration combines perfectly with our drawer handles like the Penguin, Linckia, and Shark, creating whole dazzling sea life in your children's room.
[brands-vertical]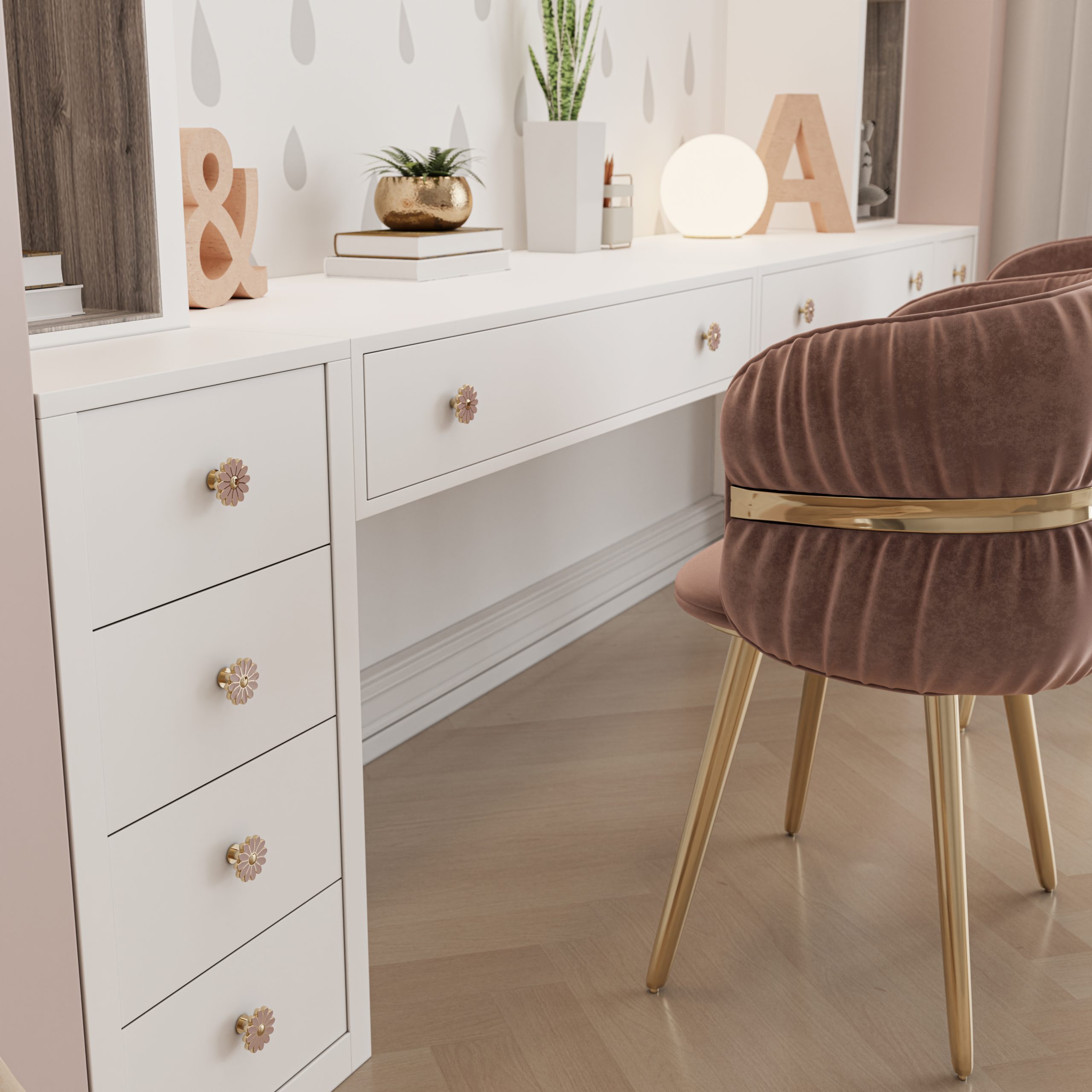 Flowers are other symbols of royalty. Elegant, delicates… the flowers can be the perfect adorn for a princess bedroom, and we have the perfect option to get this classy look: the Daisy drawer handle!  Daisies represent true love, friendship, and cheerfulness, and just like that this fresh cabinet handle will make your children smile.
Surrounded by art and romantic colors, this luxury kids' bedroom is the perfect combination of classic and contemporary, in an artistic symbiosis. For all the princesses that deserve a crown, PullCast has created this magical cabinet handle that will make kids dream of perfect reigns and foreign lands: the Crown drawer handles!
And just left the cuteness and for this, we have the perfect detail for the princess bedroom that any kid wants. The Cloud, Fuffy as cotton in the sky, was designed to recreate the suspended particles in the atmosphere but with a more amusing character.
This small-size drawer handle was designed to reinterpret the majestic essence of a butterfly. Over the Garden, up so high, here comes our beautiful Butterfly drawer handle, made by highly skilled craftsmen to inspire one's furniture designs.

This sweet Drawer Handle will glaze up your interior design. Sprinkled with fantastic craftsmanship, this special piece presents intricate details to perfectly represent the circular form of everyone's favorite snack.
PullCast turned one of the most playful creatures in the animal kingdom into a one-of-a-kind drawer handle that represents half of the form of a monkey. This exciting decorative hardware piece is presented in lustrous tones of polished brass and it is set to give a curious touch to any furniture in a kid's room.
[form_+100_top_interior_designers]