Incredible Door Handles for Your Bedroom Design at Salone del Mobile – Milan is not just about clothing fashion, but also about furniture fashion. You can see for yourself all the latest trends in furniture design and meet the big names when you visit Salone Internazionale del Mobile di Milano or Milan Furniture Fair. PullCast is an assiduous presence and today we will show some of the bestsellers that you will be able to find at this fair and update your bedroom design and more!

All designs of the Kids collection were inspired by the many wonders that constitute a child's world, including animals, sports, and a couple of sweet surprises. Expect to see a handful of favorites such as the Rocket, Puppy, and Butterfly handles. This collection comes with a series of customization options to make a child's bedrooms as personal as possible.
---
Editor's Choice
DRAWER HANDLES
Chimpanzees play in the jungle, they are witty and smart. Get our gold drawer handle shaped as a chimpanzee and charm your kids room with wisdom, and joy!
---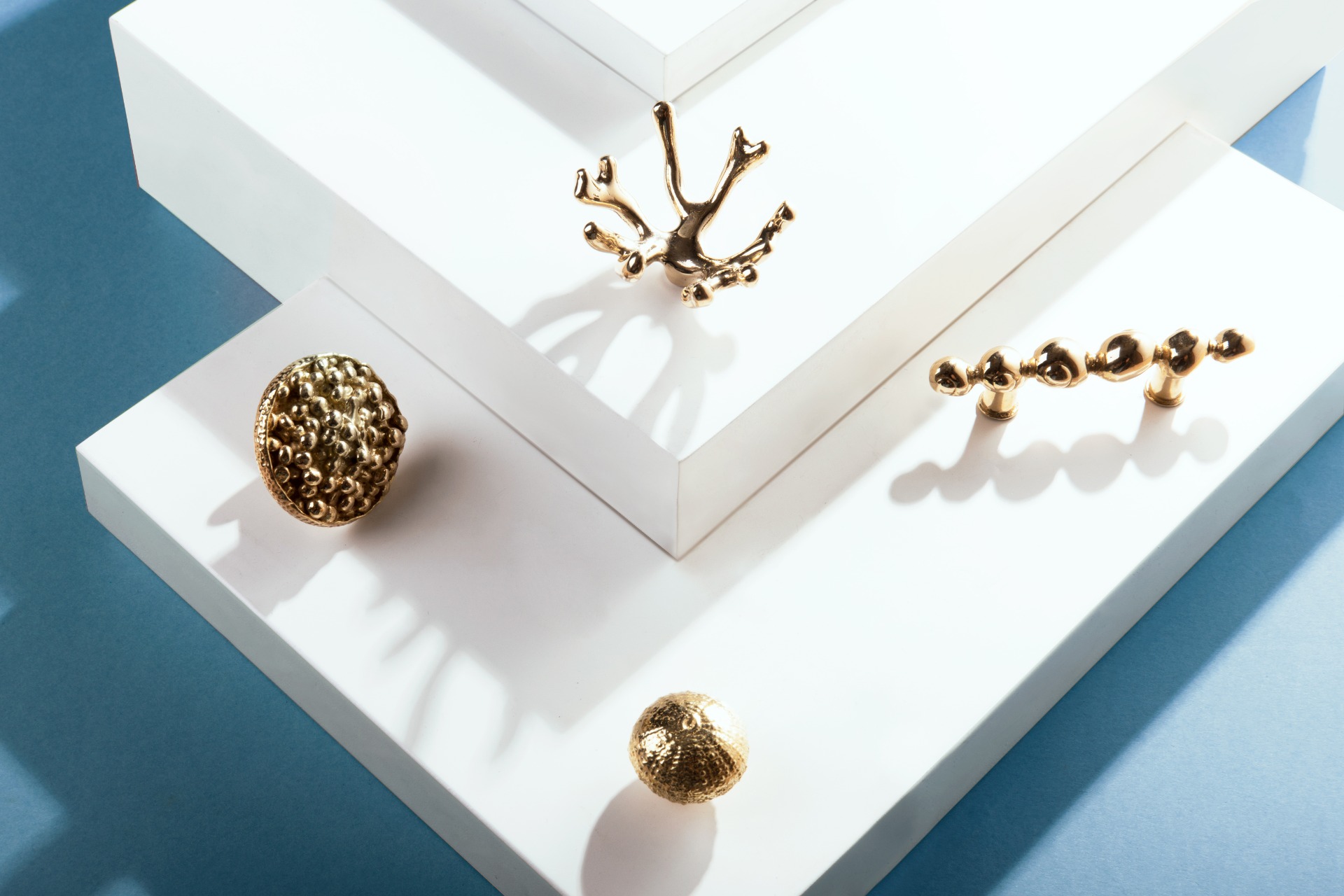 Drawing inspiration from the versatility of sea life and the pleasing aesthetics seen in deep blue waters, the Ocean collection was developed to deliver uplifting and exclusive designs that take one on a mesmerizing marine journey. Original pieces will include a wide variety of shell-inspired designs like Limpet, Mazu, and Buckie.
---
Editor's Choice
DRAWER HANDLES
REF OC2059
Aquaria's design was motivated by the whimsical charm of seahorses' offspring. From its long-snouted head to its prehensile tail, every detail that constitutes the body of this sea creature was carefully sculpted in brass to make it as authentic as possible. Its distinctive form allows for whimsical decor solutions.
---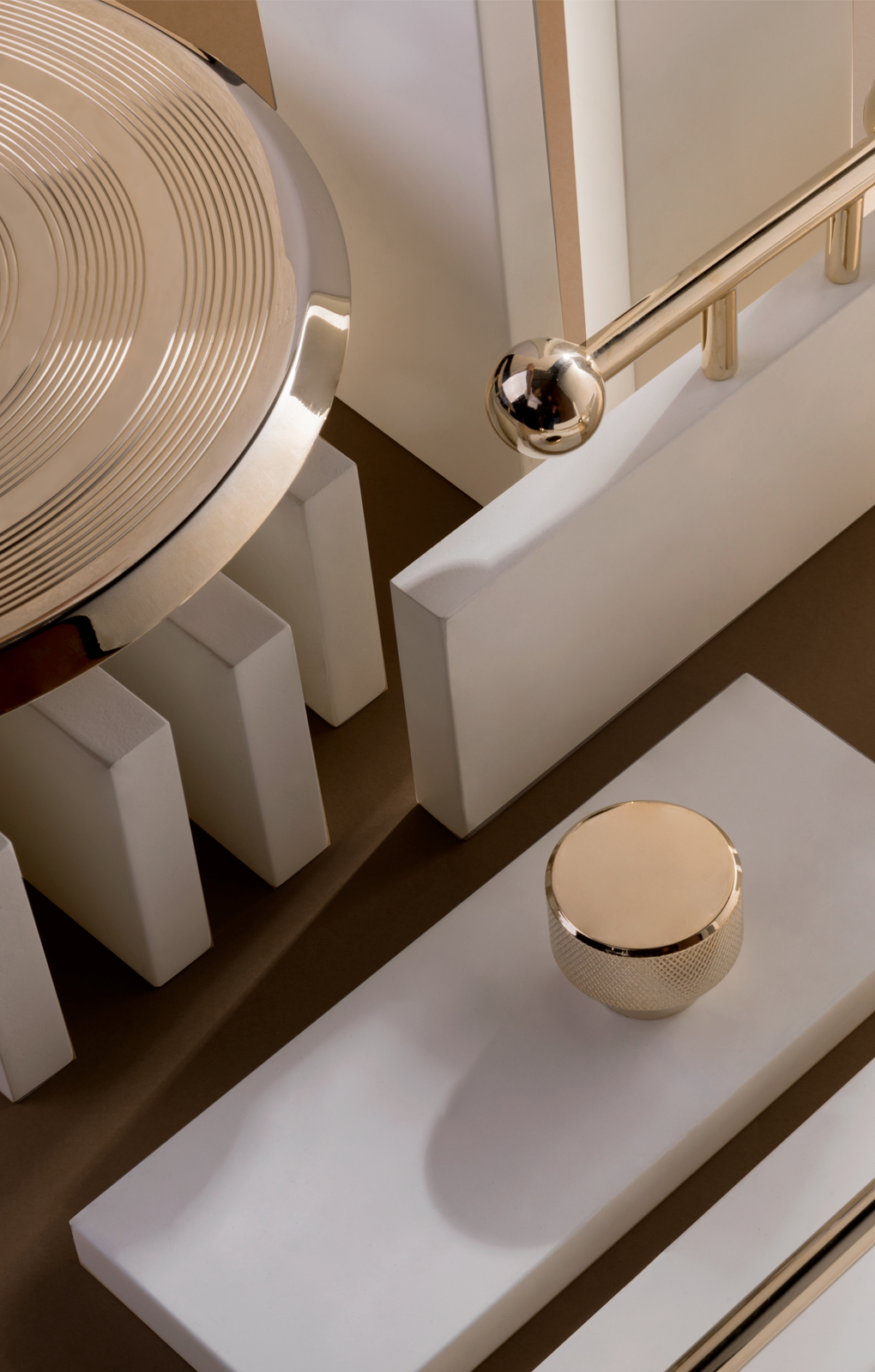 Lastly, PullCast is also revamping its Twist Collection and it will showcase pieces like Hendrix and Quantum that have a new sculptural allure to them, embellished with marble features and rounded forms that offer instant classic and geometric appeal.
Supersalone 2022
The 60th edition of the Salone del Mobile. Milano moves to June 2022 boasting a plethora of new things
Courtesy of Salone del Mobile.Milano
From June 7-12, the world of design completely relocates to Milan to experience the best achievements within the industry. Salone del Mobile is one of the most prestigious design events in the world, and each year, it gathers over 370,000 professionals from all around the world (circa 188 countries). The event is organized under the umbrella of the Milan Furniture Fair and occupies a net area of about 210,000 square meters on the Rho Fiera Milano fairgrounds.
Photo by Andrea Mariani
Throughout the area,
Salone del Mobile
presents a wide variety of exhibitions, each with different specializations – including EuroCucina, Workplace 3.0, and the International Bathroom Exhibition – but all with the same goal:
to showcase design innovation.
PullCast Presence
Find PullCast at the biggest and most famous furniture fair
PullCast Stand Isaloni 2019
PullCast is set to exhibit a comprehensive range of brand-new hardware designs, including the Kids collection, an innovative series of whimsical drawer handles designed to bring a little bit of magic to children's decor. The latest additions of the Ocean and Twist collections will also be one of the main focus of PullCast's stand. As a matter of fact, PullCast will be seen in numerous stands throughout the event as partnering brands like Essential Home (Hall 02 | C20) and Brabbu (Hall 03 | D18 D20) will also showcase some of the brand's products that best match the essence of each brand.